Bite Beauty Lipstick Pastille Lilac
It is not to often I try out a new brand of cosmetics without going postal and researching it down to its bones. However over the weekend I was feeling myself and decided that I would take a walk on the wild side and try out a brand I have heard nothing about before.
I walked into the store and saw that they had restocked this brand called Bite Beauty and had all the colors of the line in full and samples galore. I noted instantly that Sephora made sure to point out that this brand came formulated without parabens, sulfates, synthetic fragrances, synthetic dyes, petrochemicals and phthalates and was very excited. I am trying to take note of brands that are formulating products without harmful ingredients and really love the idea and try to support them.
As I was debating shelling out the money for this unknown lipstick line that happens to be organic I glanced at the corner of my eye and saw this beautiful color called: Pastille Lilac. Without hesitation I picked it up and it was in my basket preparing for its new home. This color is so pretty and is described as a bright pink with lavender/Violette undertones with a blue base.
This lipstick is fabulous! It comes in a matte formulation that actually is very moisturizing and comfortable on the lips and wears for hours, even through eating and drinking. It does have a slight gloss that I enjoy and have never had on a matte lipstick prior and it just wears on the lips beautifully.
The packaging is slightly unusual, and comes in a grey rubbery tube with a funny shape. The symbol for the company is engraved in the lipstick giving it a unique and luxurious look.
During my research I found out that this is a Canadian company that manufactures in downtown Toronto so was even more elated. (Must support my fellow Canuks).
By the time I got home and inspected tube of lipstick I noted that these lipsticks are organic and made of 100% food grade ingredients. (Good enough to eat they claim).
The lipstick is of great quality and the product has turned me into a believer. This is a definite must have for lipstick junkies like myself. Bite Beauty can be purchased at Sephora and retail for $28 CAD.
Bite Beauty Lipstick Pastille Lilac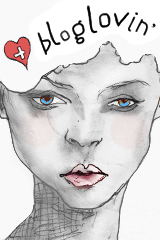 No Pain No Beauty
Promote Your Page Too