Alright so you have decided to create your hair regiment and you are thinking to yourself "dammit google is giving me some information overload!" Yes I know how this feels and I felt like this the moment I decided I wanted to give some of the information I got a try.
By the time I gave my long list a try I was spending hundreds of dollars and many hours on the weekend putting my regiment into action.
I personally do not recommend going out and going crazy like I did and purchasing every bush, tree, and ingredient you read up on, it is not worth it. However researching a few inexpensive, common items is the best bet, and trying it out for a month or two is going to be the best way to see if there are improvements with your hair. One of the first parts of a regiment and planning to get your hair on the healthy track is pre- poo. What is "pre poo" you ask?
Pre-poo is a treatment done prior to shampooing your hair that moisturizes the hair and scalp to combat dryness associated with washing and use of shampoo.
Almond Oil
Olive Oil
Coconut Oil
Various aids can be used for pre poo but typically they are oils like coconut oil, jojoba oil, virgin olive oil, etc. There are MANY different oils with MANY great benefits that you can try, so do not be limited to my list.
You apply your treatment to your hair and scalp and let it sit on for 20-30 minutes (or as long as you want depending on the condition of your hair)
Some of my personal favourites are castor oil, argan oil, almond oil, peppermint oil, tea tree oil, and coconut oil to name a few, but these days as I tend refer to my coconut and castor oil mix http://nopainnobeauty.blogspot.ca/2013/03/hair-talk-deep-conditioning-with.html
Pre pooing protects the hair from the drying that generally occurs after washing and shampooing. It aids in adding moisture to your hair.
Typically applying conditioner to the hair dry allows for the oil to penetrate the hair better and reap the benefits.
There are many ways to go about applying a pre poo to your hair.
It can be warmed up to provide a hot oil type of treatment to scalp.
It can be applied at room temperature and you can wear a warm towel or wear a shower cap to provide a green house affect (where humidity builds up and moisture is locked in)
You can also just use a plastic bag and put in on your head and cook, clean, read or surf the web! Multi-tasking is a must.
Typically I use the coconut oil and Castor oil in my hair and go to bed with it, but be weary because my hair is extremely thick so takes this method very well, thinner and weaker hair my not appreciate this and cause limp or weakened hair if on too long.
A few other mixtures that can be considered for the pre poo are cheap conditioners mixed with avocado, honey, avocado oil, sweet almond oil, vitamin E, and safflower oil.
Pre pooing can be done as frequent as you would like but generally once a week will be beneficial.
Try oils and different mixtures for a month or two to determine if you are seeing improvement
Pre pooing can be done for any texture of hair and aids with the health of hair.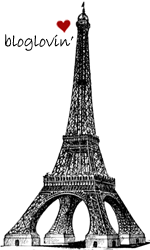 No Pain No Beauty
Promote Your Page Too