Mac Mineralized Volcanic Ash Exfoliator
When I visit a store I love collecting samples, samples to me are like the best thing since slice bread because I get to use something and see if it is worth my time and my money and really experiment. I have been saved tons of cash on products I thought would change my life but ended up just changing it for the worst! (but not on my dime)
I have been doing some research because I am trying to update some of the products I use in my skin care. As I was reading online I saw a re-release of Mac's volcanic ash exfoliator. I was intrigued so decided to look up some reviews that other beauty mavens like myself where posting.
Now I am a die hard "mac girl" I don't care how many people say they are overrated or overpriced they have provided me with tons of great quality products, but I tend to steer away from there skincare line because I have never had success until now.
So one day on my millionth visit to the mall I met a perky outgoing Mac makeup artist that loaded my bag up with mascara samples and 3 pots of this product for me to try out during a purchase. I was so excited like it was Christmas day because this meant I was going to get a great try of the product for free.
This product is described right on Mac's website as being an mild exfoliant mixed with natural volcanic ash and fine sugar crystals. It is said to smooth skin and leave it feeling soft and touchable. I agree with the descriptions, the product works well and really helps rid of some roughness on my skin. The one complaint I will have about this product is that it is a little drying to the skin so you will need to use a good moisturizer to your face. It is said to double as a mask that provides heat to the face within a few minutes, but I have yet to see that happen for me once.
At first I was using it 4-5 days a week which is way too much. It is good to use it 1-3 times a week since it is an exfoliant and multiple use for the week can be too abrasive for the skin and cause irritation.
The scent of the product is on the earthy side. It doesn't smell offensive or have any fragrance.
It can also can be a bit messy because of the black colouring so I use it in the shower so I don't see it as a big deal.
This exfoliant can be purchased at any Mac store for $33.50. It is on the pricey side so I would definitely recommend samples, but I have had it for months and have yet to see a slight dent in the product.
Overall I would purchase this product again but it isn't a MUST have more like a NICE to have.
Take a look at my skincare routine, I review Mac's Mineralized Volcanic Ash Exfoliator !!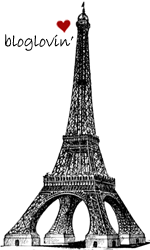 No Pain No Beauty
Promote Your Page Too